Ariana Grande Speaks On Overcoming Anxiety In Wake Of Pete Davidson Split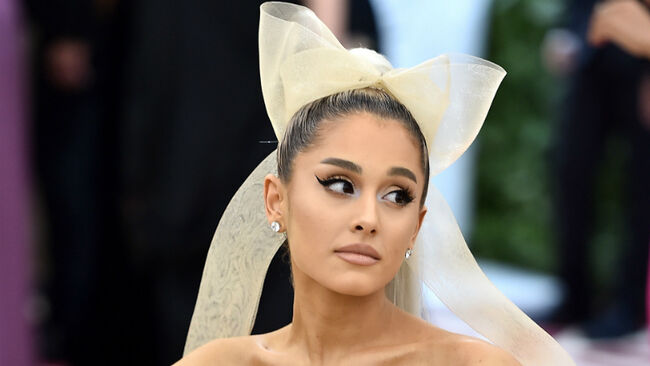 Ariana Grande isn't letting her anxiety keep her down.
Following what was sure to have been an emotional weekend — Ariana split from her fiance Pete Davidson — the "No Tears Left To Cry" singer took to Instagram to let her fans know that she's doing just fine, better yet, she's kicking her anxiety's a**!
"Can't believe I almost let my anxiety ruin this for me today!!!," Ariana captioned a sexy selfie of herself wearing green lipstick on Tuesday (October 16), presumably as she headed to tape the Wicked special she's performing in. "Not today Satan! Not tomorrow or the next day either not no more u can suck my big green d*ck. finna sing my heart out and be a big walking vessel of love bye."
Ari's positive Instagram Story follows her Monday (October 15) announcement where she revealed she will be performing "The Wizard and I" for the 15-year anniversary special of Wicked. "Honored to be included in this celebration of 15 years of my favorite musical of all time 💚," she captioned a photo of the Broadway play's script. "Wouldn't miss it for the whole universe #wicked15
Ariana is set to play the role of Elphaba, the Wicked Witch of the West, for the Wicked special, which will honor the show's 15-year run on Broadway. While the show tapes on Tuesday, it will air on NBC on October 29.